Registration
Accommodation options are available further down the page.
Registration is open.
Registrations will be done online through www.easyconferences.org. Participants may pay instantly using their credit card (VISA/MASTERCARD), or they may choose to pay through the bank. A one-stop-shop software is used for the whole registration process, www.easyconferences.org. The whole process is easy to use, secure, and can be completed in a few minutes. Please note that participants may not only register for the conference through www.easyconferences.org, but they can also book any additional services offered at specially negotiated conference rates.
Please note that the software provides participants with the possibility to complete the registration process in steps/periodically; participants may register for the conference and return later to book and pay for further services (subject to availability). The system will accept unlimited changes/updates up to the closing of the online registration process before the start of the conference.
Registration Steps
Create an "easyconferences" account through www.easyconferences.org
Activate your account by clicking on the activation link sent into your email account
Log into www.easyconferences.org/emcis2018/register and create your EMCIS 2018 registration order form
Settle securely your order through the online credit card payment method
Registration Fees
Early Registration
until 16th July, 2018
Late Registration
from 17th July, 2018
Academics
€ 395
€ 495
International PhD Students *
€ 275
€ 370
Industry Participants
€ 395
€ 495
Academics from Transition Economy
€ 275
€ 370
Notes
Registration fees include: access to the conference sessions, conference materials, conference proceedings, daily coffee breaks, daily lunches, Welcome Reception and Conference Dinner
*A student proof is required to be eligible for the respective registration fee (Student ID or a letter from the Head of Department/Director of Doctoral School prepared on the notepaper of the institution). Please provide proof of student status by email at: info@easyconferences.eu
Institution Bookings: If 3 or more academics from the same institution will register to the conference, a reduced fee is available. Please email info@easyconferences.eu for more information.
The Organizing Committee has secured preferential rates for the Conference participants. Book your accommodation at these rates through the online registration system.
Please note that for a half double room you need to find on your own the other person to share with, and use the shared code provided through the registration page www.easyconferences.org. Both persons must select a half-double room and use the same shared code in their registration.
The accommodation prices are inclusive of bed&breakfast, all taxes and VAT.
In case you require to extend your stay beyond the booking dates available in the registration system, please contact us at info@easyconferences.eu
St. Raphael Resort - 5* - Venue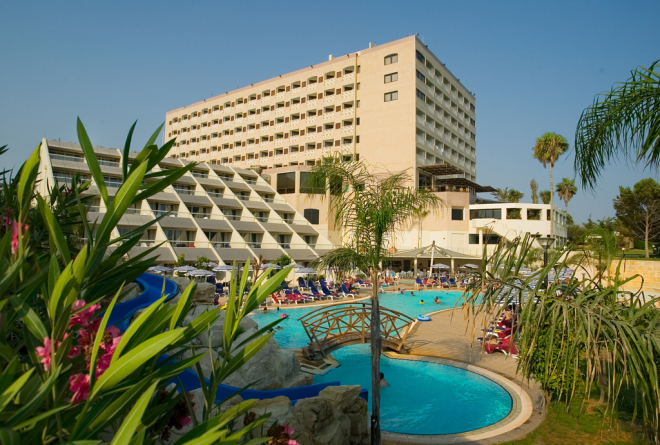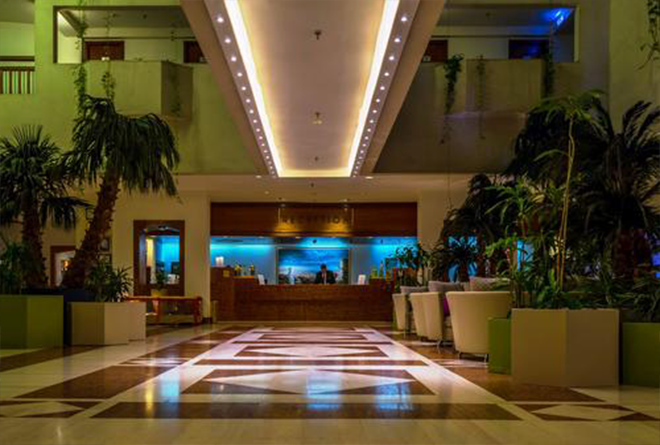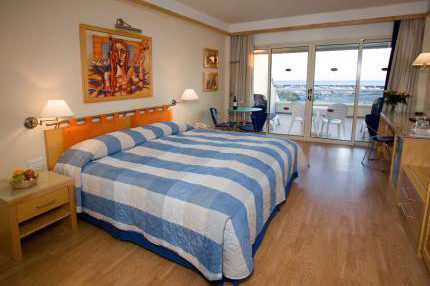 General Information
The St. Raphael Resort is a perfect choice for business and leisure, as it is located on one of the most renowned beaches in Limassol and only a short coastal drive from the lively city centre. There are shops, restaurants and bars nearby and a bus stop exactly outside the hotel.
Accommodation
The hotel boasts 272 rooms and suites, which are equipped with comfortable orthopedic mattresses, complimentary high speed WiFi internet, in-room temperature control (air-conditioning / heating), mini-Bar, flat-screen satellite TV, safe, coffee & tea making facilities, and many more.
Food and Beverage
There are 7 outlets within the Hotel
Sailor's Rest Lounge Bar-Restaurant, serving an array of gourmet cuisine with fresh fish, meats, salads and pasta.
Seashells Beach Tavern, a relaxed restaurant that serves a variety of fast food, grills, salads and desserts.
The Palladium Restaurant, serving international themed buffet dinners with live musical entertainment several times a week.
The Phoenician Restaurant, serving a fusion of Mediterranean and Arabic cuisine.
The Captain's Bar, with its nautical theme and elevated view over the Mediterranean Sea, offers guests the perfect retreat while enjoying a drink or snack.
Splash Restaurant, situated by the new outdoor swimming pool of the executive wing serving lunch and early dinner.
The wet and dry Amphibin Bar, offering drinks and cocktails inside and around the swimming pool.
General Facilities
The Hotel provides 2 outdoor swimming pools, 1 indoor swimming pool, fully equipped gym, 2 tennis courts, beach volleyball and badminton courts, workout programs, steam bath, Jacuzzi, spa, scuba diving and all types of water sports.
Rates
| | |
| --- | --- |
| Single Room | € 145 |
| Double Room | € 160 |
| Half Double Room | € 80 |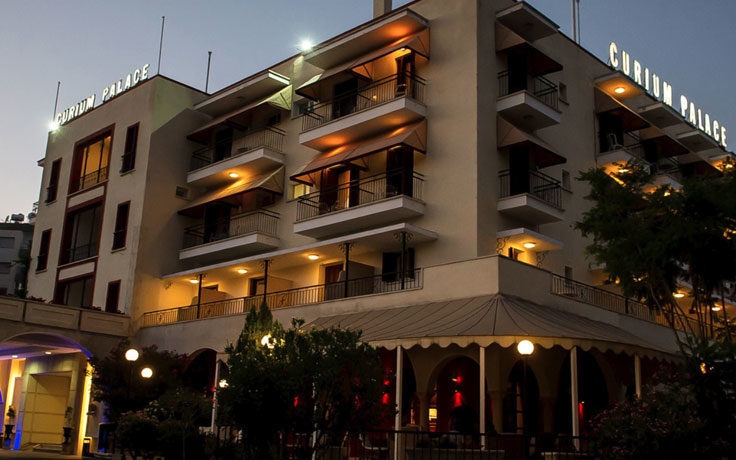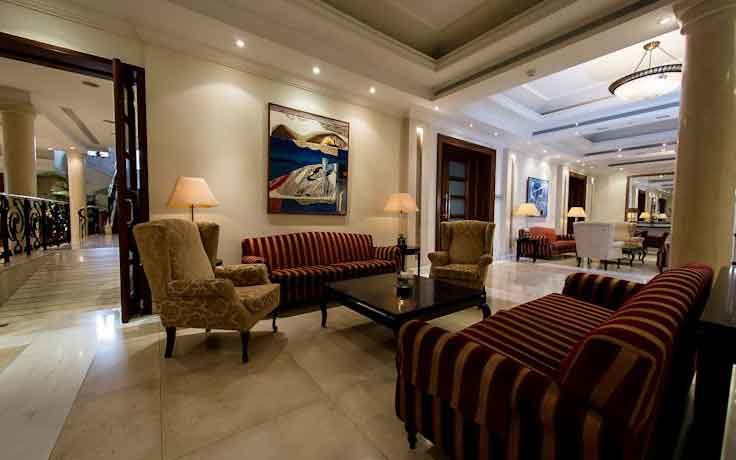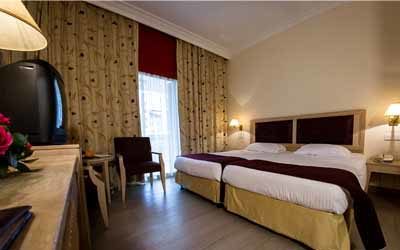 General Information
In the heart of Limassol, Curium Palace is perfectly placed, closed to the city centre and only a stroll away from the city's most prominent beach. This boutique hotel was designed by Gunsberg, the world-famous Austrian architect and with the recent refurbishment offers the ideal combination of old world elegance and contemporary style, combined with award-winning service, delectable food and high-tech business facilities.
Accommodation
The Hotel has 63 rooms and suites all newly refurbished with air-conditioning, electric key card system, large TV screen with satellite, DVD player on request, high speed wireless internet connection, latest telephone technology with voicemail, safety deposit box, minibar, services on call and minimum of one balcony.
Food and Beverage
There are 4 outlets within the Hotel:
Clock Bar:A vibrant bar serving alcoholic drinks and refreshments and delicious snacks.
Amanjena Pool Bar: Overlooking the swimming pool and the gardens serving fresh drinks and cocktails.
Amanda's Terrace: Behind the jasmine and bougainvillea in the front of the hotel, serving quality coffees and teas.
Squish Restaurant: Open for breakfast, lunch and dinner, it offers modern eclectic Mediterranean cuisine.
General Facilities
The Hotel provides a well-equipped fitness centre for the athletic types as well as a tennis court with a tennis instructor is available for some extra lessons to improve your game. Alternatively, you can indulge yourself with a swim in the swimming pool or better yet request for a massage or use the sauna to clear your mind and rejuvenate your body.
Rates
| | |
| --- | --- |
| Single Room | € 90 |
| Double Room | € 112 |